This product is intended for those who have received direct introduction from a qualified master. If you have not yet had that opportunity but are seriously interested in the teachings, you may purchase it provided you seek to receive direct introduction as soon as the possibility arises.
New
Sale!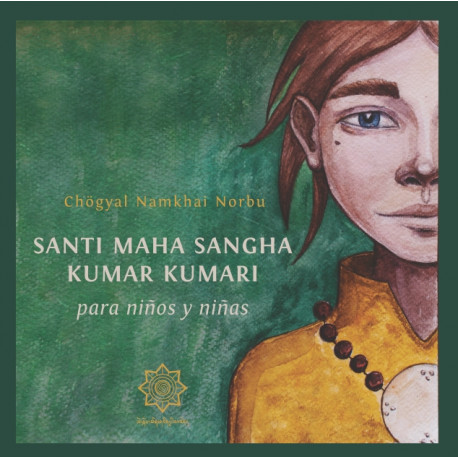 View larger
Santi Maha Sangha Kumar Kumari para Niños y Niñas
author: Chogyal Namkhai Norbu
pages: 48
2000000009889
Warning: Last items in stock!
Availability date: 01/8/2021
More info
​Respondiendo a las peticiones de los niños y niñas de la Comunidad Dzog­chén, en Agosto de 1994 Chögyal Namkhai Norbu escribió dos breves textos sobre el entrenamiento del Santi Maha Sangha para niños (kumar)
y niñas (kumari).
El primer texto contiene los versos raíz del programa de tres niveles del Santi Maha Sangha Kumar­Kumari, que describen el punto de vista, la me­ ditación y el comportamiento en cada uno de esos niveles.
El segundo texto, La apertura del ojo de la sabiduría, explica el entrenamiento preliminar del nivel de la Base utilizando historias y ejemplos para ilustrar el significado del punto de vista, de la meditación y del comportamiento en el nivel de la Base. El niño o niña debe estudiar este texto en compañía de un practicante adulto que lo guíe y pueda aclarar sus dudas. ​